posted by
lucky760
8 years 8 months 4 weeks ago
•
3,246 views
Welcome to the VideoSift Pumpkin Carving Contest of 2011!
Submit a photo of your carved pumpkin in the comment listing below and include in the shot of your photo the handwritten text "2011 VideoSift Pumpkin Carving Contest." (The writing cannot be added after the fact.) The qualifying comment with the most up-votes by the end of
November 1
November 3rd
(Pacific time) wins the contest!
In addition to the pride and joy of winnership, the top 3 voted Jack-o-Lantern submitters will win their choice of any
VideoSift-exclusive t-shirt
.
What are you waiting for? Get carving!
Also make sure you check out the
Halloween Store in the VideoSift Shop
!
Update:
We've extended the voting thru Nov 3 to allow for a bit more voting post-Halloween.
Update: Here are our entrants. Cast Your Vote For The Winner!
@
mintbbb
:
@
Sublime
:
@
JiggaJonson
:
@
AdrianBlack
:
@
dystopianfuturetoday
: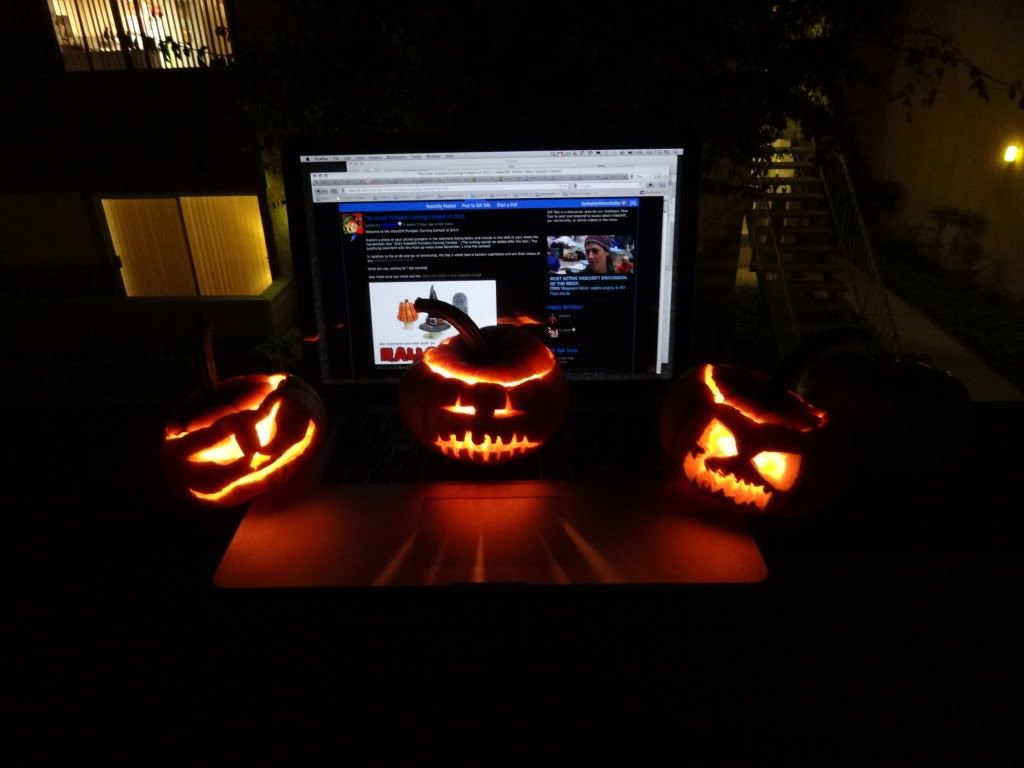 @
MarineGunrock
: